St.Catharines Onsite computer & Laptop repair for St.Catharines.
We provide onsite Computer and laptop repair services to St.Catharines. Computer repair experts are just a call away. We have technicians in Niagara, Toronto, Hamilton and surrounding areas including St.Catharines.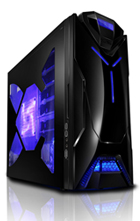 We are always willing to offer a helping hand. We repair Mac's and apple computers of all kinds. We are St.Catharines's best choice for Computer Repair / sales and service in the entire city of St.Catharines We service all of  St.Catharines and beyond. We are computer experts.
JTG Systems is St.Catharines's business and home computer systems and networking experts. Computer sales, service, support, networking. Internet web page development, web hosting, internet connection setup and more. Software sales and support for St.Catharines area. Virus removal and software. Expert technical support at a great price.
Ensure your system is being fixed by someone who has 100% success rate and client satisfaction rating.
Our Computer Services:
St.Catharines


St.Catharines Computer, laptop, server repair
St.Catharines Upgrades to all computers / laptops
St.Catharines Payment plans for businesses
St.Catharines Virus & Spyware removal
St.Catharines Secure online data backup services
St.Catharines Network setup / security - cabled | wireless
St.Catharines Software troubleshooting | installation
St.Catharines Backup systems setup | retail
St.Catharines Server setup / retail | troubleshoot
St.Catharines Web Design | hosting services
St.Catharines Search engine optimization services
St.Catharines PC / Mac repair | software resale
St.Catharines Security Camera Installation
St.Catharines Alarm installation
St.Catharines Hardware diagnosis | repair or replacement
St.Catharines Computer cleanings - physically remove dust
St.Catharines LCD / laptop jack repair | replacement
St.Catharines Retail of battery / charger for laptop
St.Catharines Software / hardware sales
St.Catharines Hardware installation | setup
St.Catharines Pickup | Drop off services
St.Catharines Onsite computer repair | setup
St.Catharines Relocation of Computer systems
St.Catharines OS updates, upgrades | installation
St.Catharines In home / office computer training | lessons
St.Catharines Computer consultation, security analysis
St.Catharines Network security analysis
St.Catharines After hour repairs - emergency repairs
St.Catharines Data recovery services St.Catharines
St.Catharines Wi-Fi Setup and installation
Problems We Fix Regularly:
St.Catharines


St.Catharines Overheating problems
St.Catharines Virus, worm and Spyware Removal
St.Catharines Data Recovery St.Catharines
St.Catharines Wireless Security Setup
St.Catharines Network Setup & Troubleshoot
St.Catharines Windows recovery & format
St.Catharines Windows locked, Password Removal
St.Catharines Bios Locked, Password Removal
St.Catharines Windows Installation & Upgrade
St.Catharines Software installation
St.Catharines Computer shutting down automatically
St.Catharines Computer boot Problems
St.Catharines Computer won't start
St.Catharines Computer not responding or freezing
St.Catharines Hardware failure & Troubleshoot
St.Catharines Computer shows the blue screen of Death
St.Catharines Black screen shows disk read error
St.Catharines Computer is very slow
St.Catharines